By Paige Donner
The Los Angeles Art Show kicked off Thursday evening, opening its Los Angeles Convention Center West Hall doors to thousands of museum patrons, art collectors and supporters of arts education. Over 175 world-renowned domestic and international art galleries and curators have thousands of pieces of art worth inestimable value on show for purchase and appreciation at the Los Angeles Art Show this year, now in its 14th year.

Hoff, Partition, 2007, Oil/acrylic and resin on board, 24 x 72 inches, Kathryn Markel Fine Arts
A sampling of what you will see at the Art Show:
The Robischon Gallery
has original
Zhang Dali
paintings hanging, easily recognizable by the artist's style and his neon light accents on his art pieces. Zhang Dali is China's infamous "graffiti artist" who began, in the 90's, by imposing his profile onto buildings set for demolition in vast residential tracts of his country-men's cities. He has been arrested numerous times for his artistic self-expression by his government who does not agree with his reasoning that because they are forcibly removing these citizens from their dwellings in order to demolish the buildings and build commercially on the land, that spray painting his profile on building facades is only temporary "defacement" and that, really, it is art. At present, Zhang Dali is treasured by his people as a folk-hero, whose paintings sell for hundreds of thousands of dollars here in the United States.
Adjacent, you find the
Jacob Karpio Galeria
. Jacob Karpio is based in Costa Rica and his taste appeals to the fashionable art aficionado. Showing at his gallery is Andrew Moses who will delightedly speak with you about his "
Aerial Nocturne Latitude,"
and how he captures movement in his paintings which is readily perceived the closer one approaches his artwork. It is only when you gaze from up close that his painting becomes a dynamic, rather than a static, art object hanging on a wall. Artists such as Trek Kelly and David Rosenbloom are also showing here and will welcome telling you about their art -- if you can catch them between their MTV3 with Chuy interviews, the Spanish bilingual MTV3 crews seemingly magnetized to the gallery booth.
Tasende Gallery
has the Boteros, the Thiebauds (a cool 2.6 million hanging on the wall), the Armando Romeros, the Chillidas. Their La Jolla, California gallery is soon staging a 30th anniversary Exhibition of their international artists, including Botero, who shares a Basque heritage with Gallery owner Jose M. Tasende. They also maintain a W. Hollywood Gallery on Melrose.
George Rivera
, Governor of the Pueblo of Pojoaque in northern New Mexico, has his colossal sculpture showing at the Glenn Green Gallery. "Buffalo Dancer," is his bronze sculpture standing 12 feet that he created in the tradition of his native heritage that "honors the animal for giving its life." The sculpture is massive and breathtaking and not to be missed.
Natvar Bhasvar
can be found at he
Sundaram Tagore Gallery
Booth at the L.A. Art Show. Bhavsar's paintings are pure pigment released onto the canvas yielding voluminous color. Bhavsar creates his works using dry, sifted pigment that he releases onto the canvas, "in patterns that parallel the movements of the artist's body as he works." He is credited with "Easternizing," the Color Field language. His works will soon be showing at the
Guggenheim Museum
in New York.
PanAmerican Art Projects
has several of Kadir's, the Cuban Artist's, works on display. Both "Essolube," and "Coca-Cola," are pieces created from metal signs found from the 40's and 50's. The artist then super-imposed black-and-white photos of Cuban society from the same era onto these found signs, thus creating a piece of art lodged in a specific time and space, yet which transcends both.
The Los Angeles Art Show offers a feast for the eyes and senses. The City declared January 2009, "Los Angeles Arts Month in the City of Los Angeles," and intends to use the "confluence of over 50,000 visitors to the Los Angeles Art Show to anchor a month-long celebration of arts in the city," as stated on a Resolution signed by Councilman Tom LaBonge. He also stated in the resolution that, "Los Angeles Arts Month is an opportunity for the Los Angeles art community to synergize the Los Angeles Art Show with the City's artists and art institutions to create a cultural mecca that will showcase Los Angeles in its rightful place as a resurgent, innovative center for the arts."
Here are a few of the pieces you will find at the LA Art Show. Be sure also not to miss SuperSonic, a curated show of Student Artwork, also showcased in the West Hall.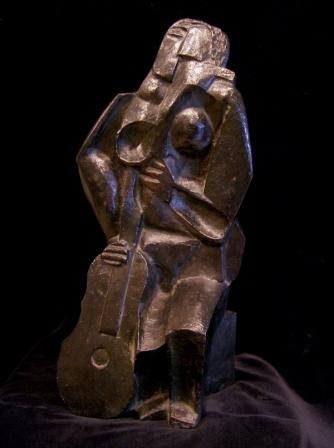 Ossip Zadkine, Russian/French, 1890-1967, Femme Assise au Luth, Bronze, Cast in late 1920s, Inscribed: Zadkine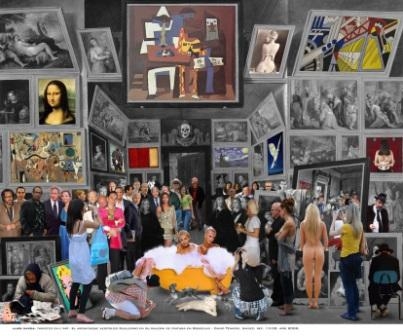 El Archiduque Leopoldo Guillermo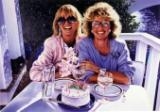 D.J. Hall, "Twinkle", 1986, Oil on canvas, 46" x 66" Koplin Del Rio Gallery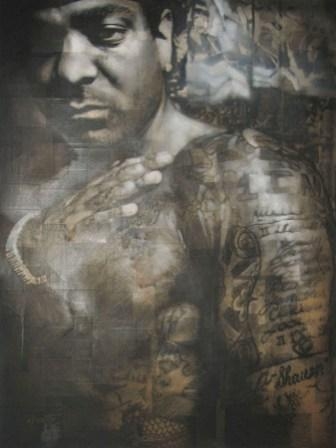 Bryan El Castillo, Untitled, 2008, Oil, mixed media on canvas, 48 x 36 in., Copyright 2008 Bryan El Castillo, Courtesy Westwood Gallery, NYC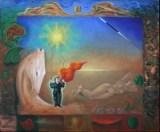 Elling Reitan, Son Sun Magic, 2008, Oil on canvas, 39 x 47 in. , Copyright 2008 Elling Reitan, Courtesy Westwood Gallery, NYC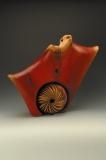 Willliam Hunter, Dance in the Storm, 2008, Red Ivorywood, 20" H x 20" W x 8" D, del Mano Gallery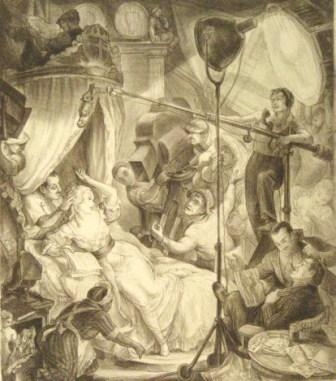 Don Freeman (1908-1978), PLIGHTS OF STARDOM, Two color lithograph.14 3/8 x 12 3/8 inches. 1935. Lee Stone Fine Prints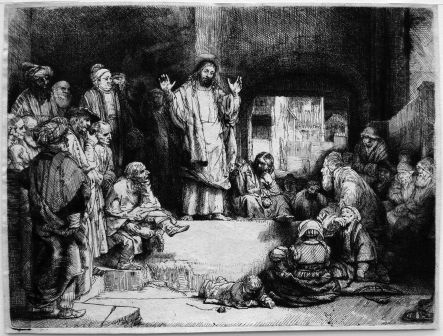 Rembrandt van Rijn (1606 - 1669): LA PETITE TOMBE (Christ Preaching). ca. 1652 (?) Hollstein 67i (of iii). Etching, drypoint and burin. A fine, velvety "black sleeve" impression on paper with a foolscap watermark. Very good condition. Provenance: A. Artaria (Lugt 33), and Sophie Rosenwald Adler (not in Lugt).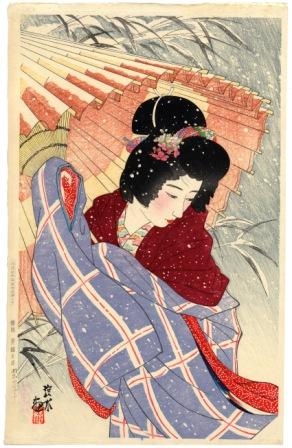 Shinsui Ito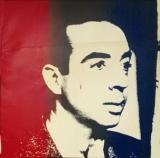 Andy Warhol (1928 - 1987), Vincent Minnelli, c. 1980's, Screenprint on newsprint paper on linen, Unique, Artwork size: 40 x 40 in. , Framed size: 45 x 45 in., Copyright 1980 The Andy Warhol Foundation. Courtesy Westwood Gallery, NYC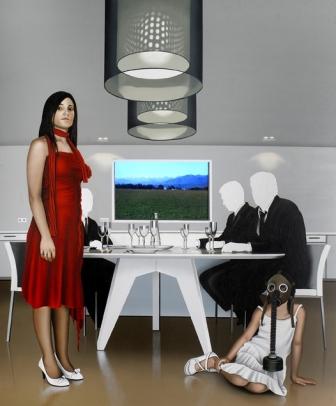 Ginocchio Galeria, Xevii Vilaro, "So From Fallen Tears Shall Grass Grow Green And Strong"