Mashup posted by Paige Donner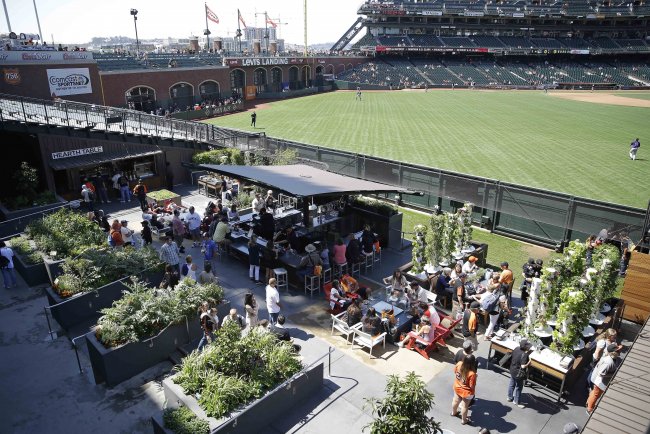 At the beginning of the 2015 season, Fenway opened a 5,000-square foot rooftop farm along a previously unused stretch of roof behind Gate A, dubbing the area "Fenway Farms." The impetus for the farm came from Linda Pizzuti Henry, wife of Red Sox co-owner John Henry. Linda had long been interested in figuring out a way to bring a focus on sustainability and healthy eating to the ballpark, and in the summer of 2014, Linda serendipitously crossed paths with Green City Growers, a Boston-based company that had been awarded a Social Impact Prize from Henry's foundation for its work in creating urban garden and farms.
Read More HERE on ThinkProgress.org
The overlap of more sustainable food options and the evolution of consumer interest is a tremendous business opportunity for the sports industry.
"The reaction is incredibly positive," Jessie Banhazl, founder Green City Growers, told ThinkProgress. "People are really excited to see this particular area of the park that was not being used for anything all of the sudden being a thriving farm."
"This is great because although a lot of people love to come to Fenway and eat a hot dog, some people don't want to eat a hot dog, they want to eat something else — maybe a salad or a wrap with vegetables in it," Bunker said.
Growers use intensive methods, including drip irrigation and planting fresh crops right after others are harvested. That has enabled the garden to yield more than 2,000 pounds of tomatoes, cucumbers, eggplants, peppers, rosemary, basil, dill, parsley, tarragon and kale in the first three months, Banhazl said.
"So we're growing a little bit of everything," she said. "It's our first year doing the farm, and so we thought we'd try out a bunch of different varieties to see what the kitchens were using and also to just kind of experiment with what people liked."